April 14, 2022
Press Contacts
Vladimir Nichiporovich
+18009677762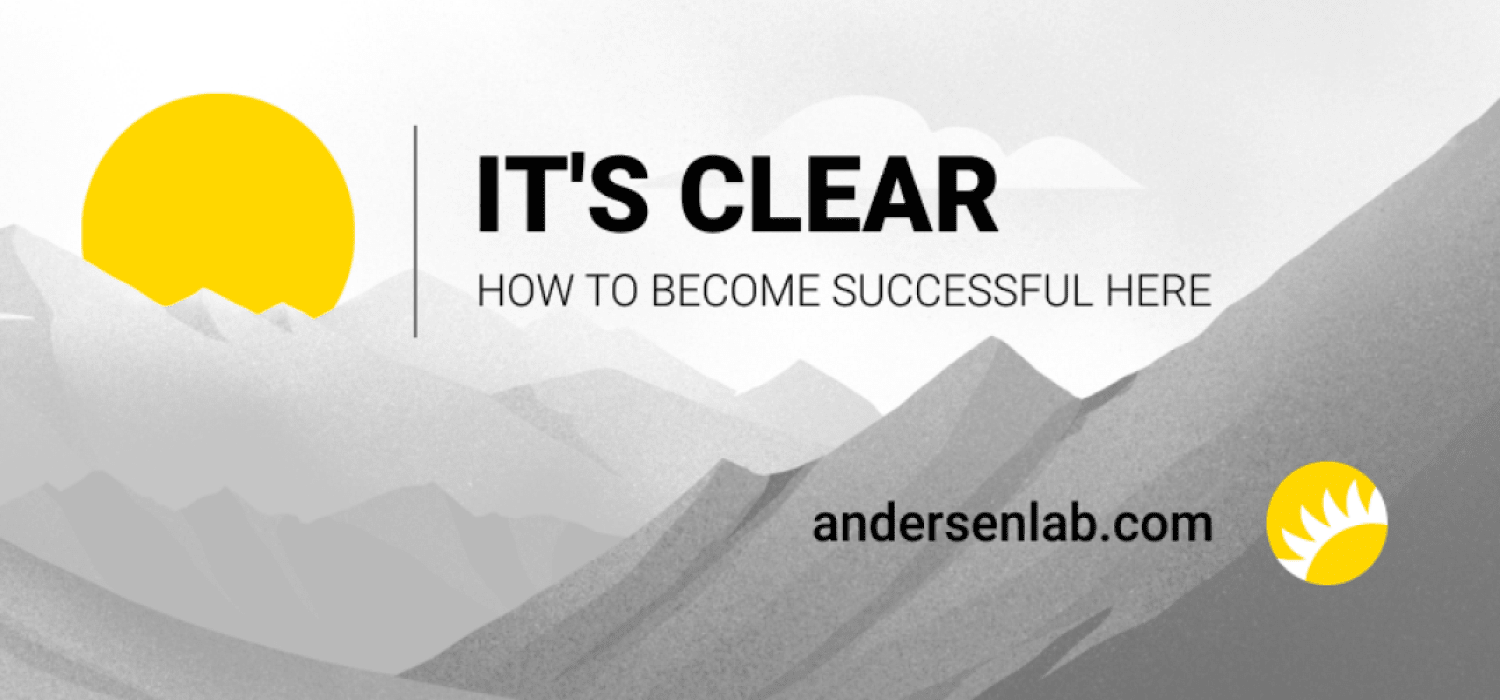 WILMINGTON, Del. —
Andersen, an international software development company with a strong focus on healthcare technologies, expands its presence in Europe and Central Asia. The company has just opened the doors of its brand-new office in Warsaw. The employees can enjoy fully equipped and comfortable workplaces with a recreation area and kitchen. They will definitely like the breathtaking view from the 10th floor of a building right in the centre of the Polish capital. Also, new offices are to open soon in the Czech Republic, Hungary, Georgia, and Kazakhstan.
The company expands its presence in different countries for various reasons. Firstly, it is part of the humanitarian activity aimed at helping its Ukrainian employees. More than 800 of the company's specialists were working in offices all over Ukraine in February of 2022. Their peaceful existence was completely shattered: many lost their loved ones and homes, had to hide in air-raid shelters or flee their homeland. Andersen has been helping those who wanted to relocate to neighbouring countries to find their new home. There, they can stay safe and secure until hostilities end and they may come back. To apply for relocation, employees need to contact their HRs who will provide them with all the relevant information. The company values its employees and grants them financial and legal assistance. It has already allocated more than $2,000,000 to help Ukrainians and is actively addressing such issues as visa support, housing, etc. In 2021, Andersen was ranked first in DOU rankings as the Best IT Employer in Ukraine. Nowadays, it still cares for its people.
Secondly, the company keeps on evolving no matter the difficult circumstances. Therefore, it is vitally important to attract new employees and expand the staff. Unlike some other IT businesses, it hasn't yet withdrawn job offers and hasn't suspended recruitment, so new colleagues are still joining the team. Andersen invites experienced IT professionals. Vacancies are regularly published on the company's website and social networks (LinkedIn, Facebook, and Instagram).
Andersen is ready to welcome software developers who have been involved in the healthcare industry. To date, the company has delivered more than 150 projects in telehealth, EHR/EMR, patient engagement portals, healthcare data analytics solutions, remote patient monitoring, and others. Customers who worked with Andersen mention the high professionalism and expertise of the team and timely delivery of the projects. Andersen has received 4.9 out of 5 stars on Clutch.
Another important fact is the company's support of those who are just embarking on IT careers. Over 15 years of its presence on the market, Andersen has paid special attention to young talents. The company has announced that it invites refugees from Ukraine to join traineeships in such areas as QA Automation, JavaScript, Java, Project Management, iOS, and Android. If a student successfully completes training, the company guarantees them subsequent employment.
Andersen is a perfect place to grow professionally. The company's employees have repeatedly noted excellent working conditions, incentive schemes, and a social package. A friendly atmosphere within the team is also worth mentioning. Developers, BAs, designers, QA engineers, and other staff members have enjoyed numerous corporate events where they could listen to the best speakers, learn something new or make friends. Currently, specialists from Poland, Lithuania, and other locations are helping their Ukrainian colleagues to feel at home in their new offices. All this adds to the concept of the Andersen family where everyone is ready to share their knowledge with others and offer help in times of need.
###
About
Andersen is an international custom healthcare software development company with a strong focus on technology-intensive industries. Since its founding in 2007, the company has opened 10+ development centers and 10+ sales offices around the world. More than 2,700 highly qualified specialists work on the development, customization, and integration of corporate IT solutions and web and mobile applications.
Andersen has completed over 1000 projects and received hundreds of positive reviews from customers around the world. Today, the company is working on over 250 projects. Our technology stack includes .NET, C#, Java, Python, PHP, Node.js, TypeScript, Golang, C++, JavaScript, Angular, React.js, Vue.js, HTML, CSS, Java (Android), Swift/Objective C (iOS), React Native, and more. We also offer manual and automated testing, business and data analysis, UI/UX design services, DevOps services, IT security management, and L1, L2, L3 support.